How much data do you need each month…
You'll be needing a 4G modem…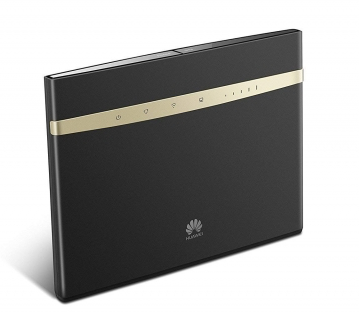 We supply the Huawei B525 modem/router which is compatible with all our plans. Read more about it here.
If you already have a compatible modem, we can supply you with just a SIM card to get you up and runnning
How do you want to pay for your modem?
The modem is yours to keep. You can either pay for it up front, or monthly as part of your plan. If you pay for the modem up front you can cancel or suspend your contact at any time. If you choose to pay monthly, you'll be commiting to a fixed contract term.
Your plan will cost $105
/mo
Getting the right data allowance is the most important part of choosing your plan. You need to plan to have enough monthly data, but you also don't want to be paying for unused data.
Data usage means all of the traffic or data that travels through your router/modem. I.E. everything you do in the web uses a certain amount of data which comes off your monthly cap. Certain activities like watching Netflix or YouTube videos will consume a lot of data. Other activities, like general web browsing and checking email, only consume small amounts of data.
If you're coming to us from another provider, the easiest way to check what plan will suit you best is to check your usage with your previous provider. But if you aren't, you'll need to work out what your likely usage will be. Here are some of the more data hungry activities you might engage in and how much data they're likely to use:
Watching Netflix in HD – 3Gb/hr
Watching Netflix in SD – 1Gb/hr
YouTube (720p) – 0.5 Gb/hr
Downloaded movies (e.g. iTunes) – 1.5Gb/ea
Video chat (e.g. Skype) – 0.2Gb/hr
Streaming music – 0.15 Gb/hr
Browsing Facebook – 0.5 Gb/hr
As a rough guide, we find that our plans work best for the following usage types:
Lite Plan (45GB) – occasional use (e.g. weekends only) or light use such as only web brosing and emails.
Standard Plan (130GB) – moderate use such as daily browsing and the occasional movie or streaming TV (a few hours a day max). This is our most popular plan and suits most users.
Pro Plan (220GB) – heavy use including lots of streaming and multiple users (especially families with teenagers!)
If you do go over your usage allowance, excess data is charged at $2.50 per GB. You can also change your plan if you find you are regularly exceeding your data cap.
At present the only 4G modems capable of providing full speed access to our network are the Huawei B525 (our current model) or the previous models – Huawei B315 and B593.
Unfortunately due to the way the 4G network is locked to a range of IMEI numbers that were issued to the compatible modems, we can't be certain that every modem will work. If it was originally bought in New Zealand, there's a decent likelihood. But you should also check that it hasn't been network locked by the modem's provider.